Hiding Femininity in STEM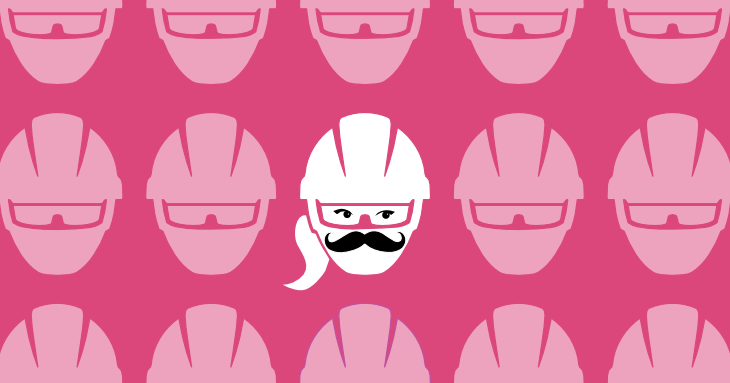 Apparently, in the world of STEM, girls don't exist. And when they do exist, they look like men. If I wanted to get my foot in the door, I needed to look the part. It would make me look more competent, right?
Hiding Femininity
Growing up, I loved the look of classy dresses, beautiful silky hair, and gorgeous makeup. Even as a freshman engineering student, none of that changed. It wasn't until I landed my first job interview that I started having second thoughts.
Too princess -y
On the night before my first interview, I called my mom to ask if I should wear a pair of trousers or a skirt.
"Pants," she said, "because skirts will make you look like a ditsy princess who's too scared to get their hands dirty!"
It was a silly joke, but I could see why she said that. Professional skirts are classy and conservative, but also more feminine. They highlight curves and show more legs than pants ever will. Being a girl in engineering already sticks out like a sore thumb, but being a feminine girl is even more noticeable. I didn't want to mess up my first impression so I stuck with pants just to be safe.
Suppressing affirmative action stigma
One of my biggest fears was being seen as an incompetent diversity hire, someone to balance out gender ratios in STEM. I mentioned before that affirmative action can lead to stigma of incompetence against women. While suppressing femininity doesn't hide gender, I believed that my colleagues would take me more seriously if I looked like one of the boys. I tried to disassociate myself from the stigma by blending in.
Avoiding inappropriate attention
I love being warm and engaging with my colleagues. It helps me build stronger relationships and makes work more fun. Being caring and supportive are traditionally more feminine character traits that I personally have not experienced as much from peers. Because of that, I tend to hold back on the friendliness. On top of that, horror stories of flirty coworkers scared me into steering clear of any awkward misunderstandings.
Learning to be comfortable with yourself
Swapping my skirts for pants and skipping makeup seemed like a strategic career move. However, a part of me missed the confidence that came with looking cute and feeling on point.
Then, I met my fashion role model. She was an electrical engineering intern like me.
On the first day of work, I noticed her lash extensions and perfectly manicured shellac nails. "Well, it's her first day as well, she's probably not going to keep it up," I thought.
For the days, weeks, and months to come, she managed to look effortlessly stylish every single day. She wore the cutest black suede heels, the classiest wool skirts, and topped everything with the sweetest personality.
People made comments about how much she stood out, and how beautiful she was, but that didn't phase her. In time, she proved herself to be a competent engineering intern. By the end of my internship, I knew I wanted to be like her, to flourish in my career in engineering all while embracing my femininity.