Writing a Resume with No Work Experience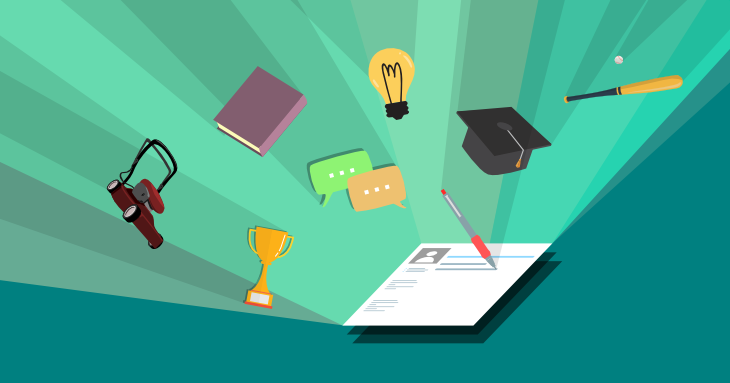 These days in order to get work experience, you need work experience. It's a situation which leaves many students with the challenge of writing their first resume with no work experience.
Fortunately, employers understand that a first time applicant won't have an extensive work history on their resume. Instead, they gauge your abilities through other aspects of your resume. This guide aims to help highlight these aspects and land that first job.
First time resume tips
Resume writing is a case-by-case process. Every individual has unique experiences and it's hard to come up with general formula for all. However these are tips that helped me land my first internship with no work experience.
Recognizing the importance of extracurriculars
People with no work experience often underestimate the power of extra curriculars, volunteer experiences, and side projects. Remember, just because you weren't paid doesn't make the experience any less valuable. These experiences can demonstrate valuable transferable skills such as initiative, discipline, and responsibility.
Know your reader
A simple way to see what an employer wants is reading the job description. Explicitly mention any required skills that you fulfill. If you don't fulfill any, then show that you are capable of learning new things. This is when transferable skills come in handy.
Know your competition
Similar to knowing your reader, identifying what skills will help you stand out from other applicants is a good idea. For instance, if you're applying from your school job board, don't put education at the top! Everyone else applying has similar education. Instead focus on more unique or relevant experiences you've had.
Show, don't tell
When mentioning skills it's important to back them up with experience. Describe what you achieved with these skills instead of saying you have them.
Keep it to one full page
If you don't have the work experience, then don't force the content more than you have to. Some employers don't even finish reading the first page, so chances of getting to the second are slim. Even if they do, this gives you more opportunities to make mistakes. On the other hand, don't leave blank space at the end of the page. Your resume will look incomplete. If you have a bit of space left behind, fill the end with an interests/hobby section. This gives you more flexibility with the formatting of your resume. Not to mention sharing interests with your employer could help you out in the interview process!
Order content wisely
As mentioned earlier, sometimes employers don't even make it down the first page. Therefore treat the first half of your resume as prime real estate. Place the must-read content at the top and go down by importance. A good rule of thumb is to make sure your resume provides enough information by the halfway point.
Pay attention to formatting
It may seem trivial, but the aesthetics of your resume say a lot about you. Small misalignment errors and inconsistencies can show that you don't pay attention to detail. Poor choices in font or colour can appear very unprofessional. To maximize your employment opportunities, make sure to avoid these common resume formatting errors.