Missing Childhood and Feeling Sad about Growing Up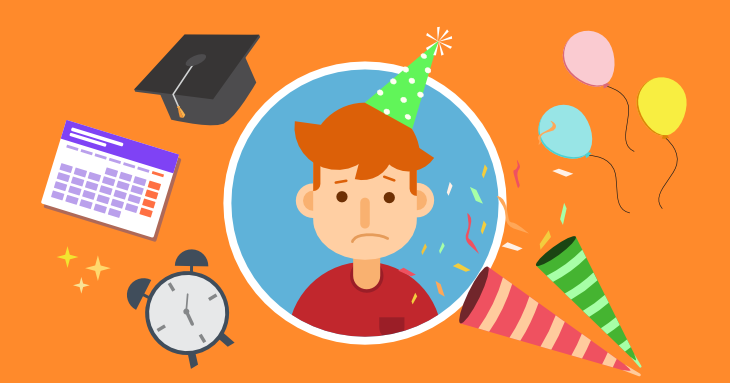 Somewhere between childhood and adulthood, many realise that they can't be a kid forever. While some people eagerly embrace grown-up independence, others attempt to cling onto their last moments of youth. However, focusing on losses leads to bitterness and missed opportunities. Feeling sad about growing up is natural, but the best thing to do is appreciate the memories and move on.
Why do we dread the thought of growing up?
Childhood is truly a once-in-a-lifetime experience. Back to a time when boredom and icky vegetables were our biggest problems. It was so carefree. Time felt limitless and the world was ours to discover.
Eventually, we're forced to grow up and take on responsibilities. Summer vacations become regular work weeks. Close friends become old friends. Spare time becomes non-existent. You can't seem to pinpoint when the transition to adulthood happened, but you know for a fact that you can never go back.
If you've ever been haunted by the idea of growing up, you're not alone.
How to cope with the fear of growing up
Revisit the past
As a coping mechanism, people who miss their childhood will chase their past. Revisiting video games, favourite books, or classic cartoons are easy ways to escape reality and relive childhood memories. Calling up an old friend to reminisce the good old days can also take you down memory lane for hours.
Nostalgia can help us reconnect with our past. However, don't dwell on the past for too long, otherwise, we can't look forward.
Look forward to the future
Many young adults can feel lost after major life changes such as graduation or moving out. One reason is the changing environments. Goals that we once looked forward to may not be relevant anymore. During moments like these, we need to set our sights on new dreams.
One upside of being an adult is having control over your life. We can choose our future, set goals, and work towards them. Learn a new skill, start a business, or plan your dream home. Find your purpose, because without it we can feel lost and aimless.
Enjoy the present
Feeling sad about growing up is normal and there is no shame in reminiscing sweet childhood memories. However, if we dwell on the past too much, life will pass us by. We need to accept that the past cannot be recreated.
We must indeed take on responsibilities as we grow up, but that doesn't mean we can't create more enjoyable memories. Life shouldn't revolve around your responsibilities. Regularly set aside time to indulge in your passion and bring your inner child out.