Audience Expertise Categories in Technical Communication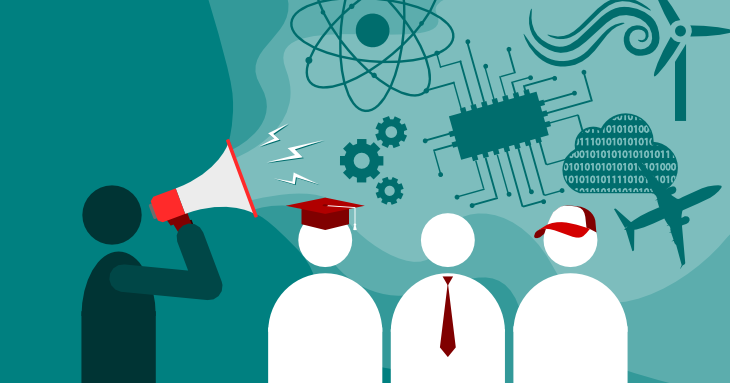 Whether you're writing a client report, selling yourself during an interview, or presenting to executives, understanding your audience's technical level is crucial for technical communications.
When conveying technical information, some audiences require more definition and simplification than others. To communicate effectively, technical language needs to be tailored to the audience's technical level.
The three types of technical audiences
For the most part, there are three levels of technical audiences: expert, informed, and general.
Expert audience
Expert audiences have been formally trained on the technical topic. They are interested in details and require little to no concept definition.
Examples of expert-level language:
MPPTs were connected in parallel with the PV cells.
OPGW offer both the capability of grounding and high-speed data transmission.
The DAQ relied on Type K thermocouples for temperature readings.
Researchers, subject matter experts, and engineers can be found in this category.
Informed audience
Informed audiences are familiar with the technical topic, but may not have worked with it directly. They already have a grasp of the basic concepts, but may require explanations for advanced concepts.
Examples of informed-level language:
Maximum power point trackers were installed in parallel with the photovoltaic cells.
Optical ground wires offer both lightning protection and data transmission along overhead power lines.
The data acquisition system relied on transducers for temperature measurements.
Clients, executives, line managers, project managers, and engineers can be found in this category.
General audience
General audiences have no specialized knowledge of the technical topic. They work better with simplified ideas and clearly defined concepts.
Examples of general-level language:
Electronics that optimize power output were installed with the solar panels.
Special cables can protect overhead power lines from lightning strikes while supporting telecommunications.
The data recorder relied on sensors for temperature measurements.
Human resource managers, accountants, and administration can be found in this category.